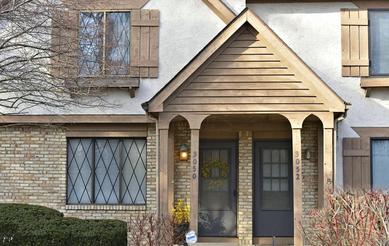 Cooperwoods Condominiums were created in 1984 as a conversion of an apartment community constructed in 1977.  It sits on top a bluff on the west side of Cooper Rd., with it's entrance off of Granada Hills.  This picturesque property is surrounded on three sides by wooded areas.  There are eight residential buildings and one community building, a pool, and two creeks on six and a half acres.
The Board of Trustees has a more hands-on disposition than most, and its purpose is to maintain a strong community by managing assets, ensuring compliance with covenants and by-laws, and preserving the property values of the owners.
Cooperwoods Block Watch, founded in 1991, was one of the first in the City of Columbus. Several on-site meetings are held and National Night Out is observed each year with a community cook out.
Alicia Ward, Representing Cooperwoods Condominium Association
Alicia Ward and her husband, Russell Ward, moved to Cooperwoods as newlyweds in 1997. Alicia formerly lived in Forest Park East. She has actively served her community for numerous years on both the Financial and Grounds Committees for Cooperwoods and also sits on the Cooperwoods Condominium Board of Trustees. She is the Cooperwoods Representative for the Northland Community Council and serves on the Northland Development Committee. She is actively concerned with recycling and environmental issues.