The Northland Community Council Executive Board consists of the Council's elected officers (president, vice president, secretary, and treasurer) and the Council's immediate past president when applicable as outlined by Article VIII of the NCC By-Laws. The Executive Board is responsible for steering the Council and overseeing its operations.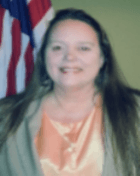 Alicia Ward
President
---
Alicia Ward and her husband, Russell Ward moved to Cooperwoods as newlyweds in 1997. Alicia formerly lived in Forest Park East. She has actively served her community for numerous years on both the Financial and Grounds Committees for Cooperwoods and also sits on the Cooperwoods Condominium Board of Trustees. She is the Cooperwoods Representative for the Northland Community Council and serves on the Northland Community Council's Development Committee. She is actively concerned with recycling and environmental issues.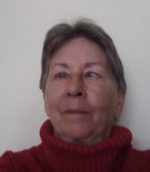 Pat Hammel
Vice-President
---
Pat has lived in Salem since 2006 and been active in the Salem Civic Association since its reestablishment in 2008. She currently serves as SCA Safety Officer and representative to Northland Community Council. She believes that active participation in democratic institutions is key to sustainable and equitable economic development and growth of vibrant communities. She retired after working for several decades as the Labor Educator for OCSEA, Local 11, AFSCME.
Jordan Reeves
Secretary
---
Jordan serves as Sharon Woods Civic Association Trustee and representative to the Northland Community Council. Jordan is the founder and current Leaders of Today Central Ohio Executive Director. Jordan serves his Central Ohio community sitting on various boards around the area including his civic associations and local nonprofit organizations. Jordan has a passion for students and has a mission to tell students all across the country to dream big and let them know that they are the Leaders of Today.
Roger Davidson
Treasurer
---
Roger Davidson serves as the Albany Park HOA representative to the Northland Community Council, as well as the NCC Development Committee. He also serves as an Albany Park HOA Trustee. He has spent more than the last 25 years in the technical software support and project management fields after his honorable discharge as a Staff Sergeant from the United States Marine Corps in 1993. He served for 6 years of active duty and was involved in both Operation Desert Shield and Desert Storm, the first Iraqi war. He has a Bachelor of Science degree with an Accounting Major from the Northwest Missouri State University and was born and raised on a small farm in south west Iowa.
Emmanuel Remy
Immediate Past President
---
Emmanuel Remy, Clinton Estates Civic Association