The NCC operates a large and busy listserv to keep our members and other interested parties in the loop about activities in Northland and news from the City of Columbus that pertains to Northland.
We encourage our members to sign up to receive these emails. If you would like to be part of the listserv, please fill out the form below.
Important:
If you join the email list, you will receive many emails. Despite the fact that this content is carefully curated to ensure it is relevant to our members, there is often more than one email per day providing information about upcoming events, City Council business, police news, etc. If you wish to be removed from the NCC listserv, send a new message to nccmail@columbusncc.org requesting to be removed.
The main listserv account is subscribed to various newsletters throughout the area so that you do not need to subscribe to all of these sources of information yourself. MAKE SURE you do not unsubscribe to any newsletters you receive in your NCC listserv updates. If you do this, it unsubscribes THE ENTIRE LIST and the DOZENS OF PEOPLE who rely on the listserv.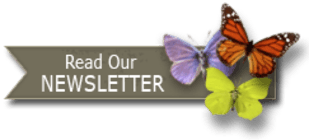 Do You Want to Submit Something to be Emailed to All of NCC?
Use our contact form and request to contact the email list.
Do You Want to Join Our Email List?
Sign up here.